Illegal aliens entering your children's future in Cochise County, Arizona
Pictures
Welcome to Cochise County Arizona. These photos were taken on August 30, 2004 at 10:30am at mm 2 on Hereford Road aprox 1/8 mile south of the road, near a wash that looks like a third world country. The wash is on private property but that means nothing to the thousands of illegal aliens sneaking north to steal their way to a "better way of life."
Arizona Congressman Jim Kolbe thinks these criminals deserve a free ride!
Because the flow of illegals is 24/7, the neighborhood is kept awake every night while the dogs - the neighborhood's first line of defense - bark at each and every group trespassing through every wash.
Who are these people and what makes them more important to our elected officials then our sleep, safety and our freedom?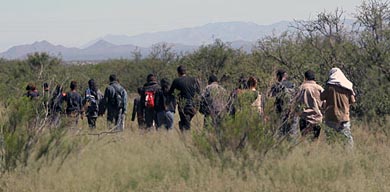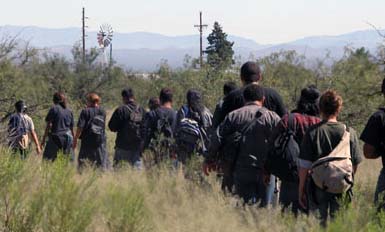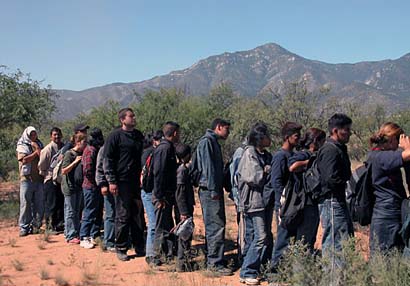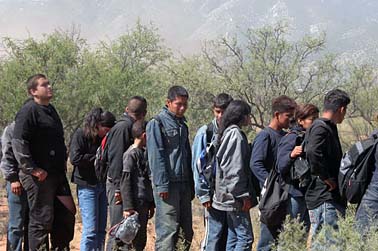 The following pictures were taken at Linda Vista, Arizona