March 2004 Tucson Rally supporting immigration reform
Pictures


D.A attended the March 6 American Border Patrol rally in Tucson Arizona and took his camera... special thanks to Richard for his hospitality and patient tour guide efforts.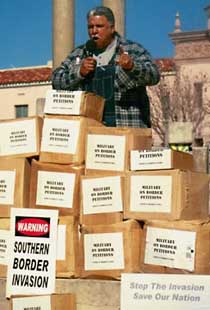 Terry Anderson speaking at rally to
demand U.S. Troops on U.S. borders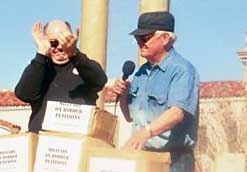 Glenn Spencer- American Border Patrol
Rick Oltman - FAIR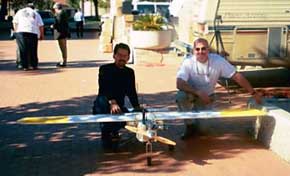 American Border Patrol UAV with
Mike (ABP) and D.A. King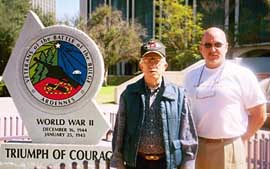 Tucson resident and Battle of the Bulge
veteran Mr. Don Keeder at rally.
Note memorial.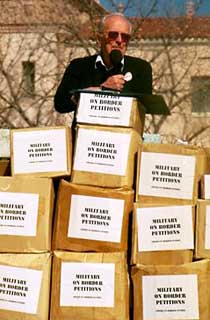 Former Border Patrol Sector Chief Bill King


Also see anti-American open border protesters and border pictures.